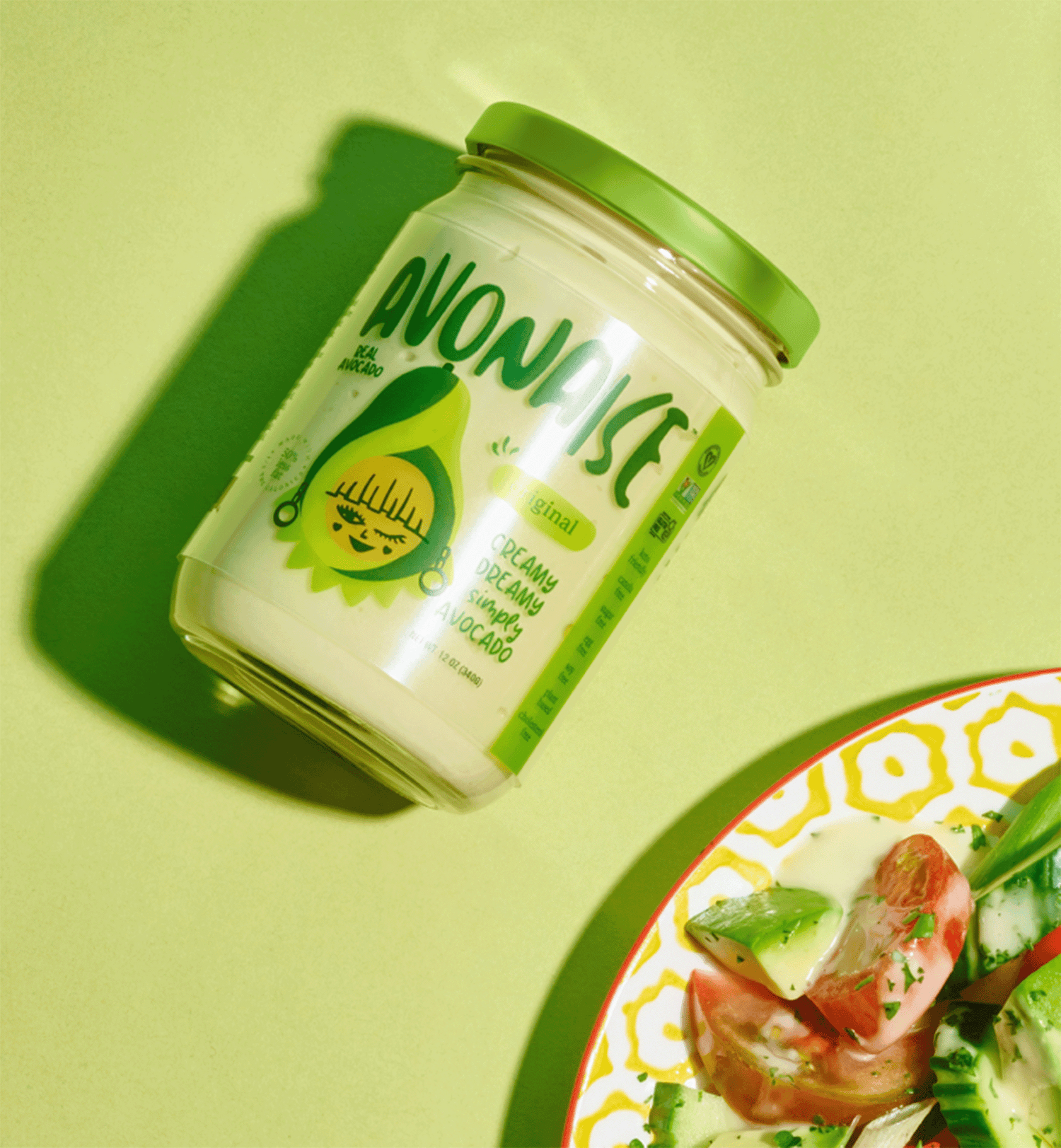 The only avocado mayo made with real avocado pulp — not just oil
With the creamy richness only real avocados offer and half the fat* of regular mayo, Avonaise is the heart-healthy, I-can't-believe-this-is-good-for-me mayo you've been craving. Perfect for dipping and spreading with just about anything. 
Want to really experience what Avonaise is about? Open the jar.
Pop the lid on Avo for days. It's creamy dreamy Avonaise™.
A mouthful of goodness
100% Plant-based
Vegan & Keto-friendly
Smooth & Creamy